Description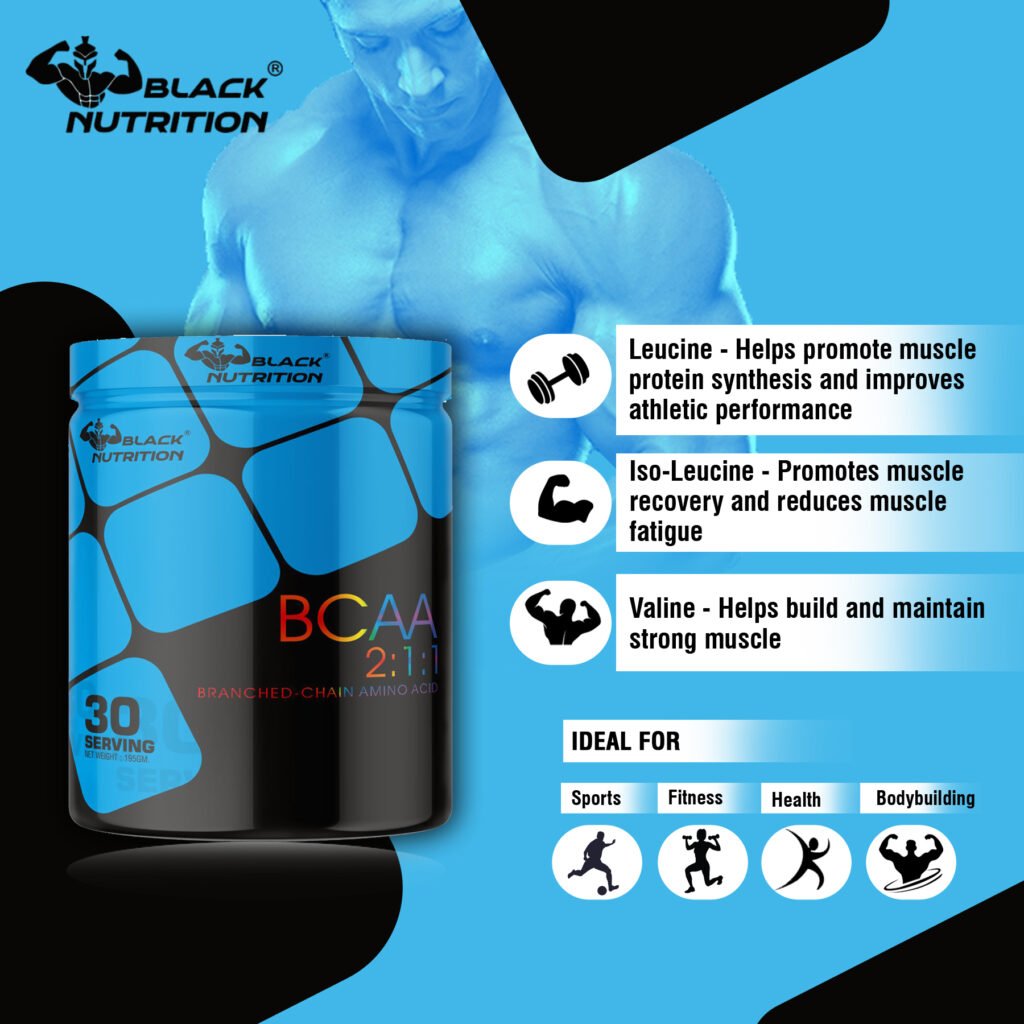 About this item
6.5 grams of BCAAs per serving in the preferred 2:1:1 ratio of Leucine to Isoleucine and Valine which plays Essential Role in Muscle Building as they Help to Prevent Protein Catabolism and results in lean muscle mass.

Muscle Recovery: Amino acids supports Muscle Recovery following exercise.

Muscle Endurance: Push harder during training with the inclusion of BCAAs to the formula which can help take your performance to the next level.

Supports Lean Muscle Mass: Black Nutrition BCAA intra-workout powder promotes muscle development and maintenance while supporting lean muscle mass and reducing muscle breakdown.

Convenient Powder Form: Black Nutrition BCAA powder mixes easily with water and contains zero calories, zero carbohydrates, and zero grams of sugar.
Important Information
Ingredients:
L-Leucine, L-Valine, L-lsoleucine, Glutamine, Taurine,Sucralose (E955) Artificial Flavour, Approved Preservatives, Citric Acid & Colours Added.
Directions:
Mix 1 Scoop (6.5g) with 200-300ml in water and consume before, during or post workout. Drink plenty or water during your work for best results take 2 serving daily.